Are you looking for a way to increase production efficiency and save time on your production line? Look no further than Natgraph's Automatic Sheet Stackers.
These fully self-contained units come equipped with their own drive motor, air blower, and hoist, and are available in a variety of sizes to suit your needs. With the ability to accept sheets at a rate of up to 8,000 per hour, the Natgraph Automatic Sheet Stackers are extremely efficient and versatile.
Watch the Video: Automatic Sheet Stacker
Key features
One of the key features of these stackers is their fully integrated control with the dryer. This allows for remote start/stop, speed following, alarm reporting, and even a stack full warning to automatically stop the press. Additionally, a colour CCTV system can be fitted to all Natgraph dryers, allowing the operator to monitor the stacker from the printing machine, which is especially important for long, high-speed, fully automatic printing lines.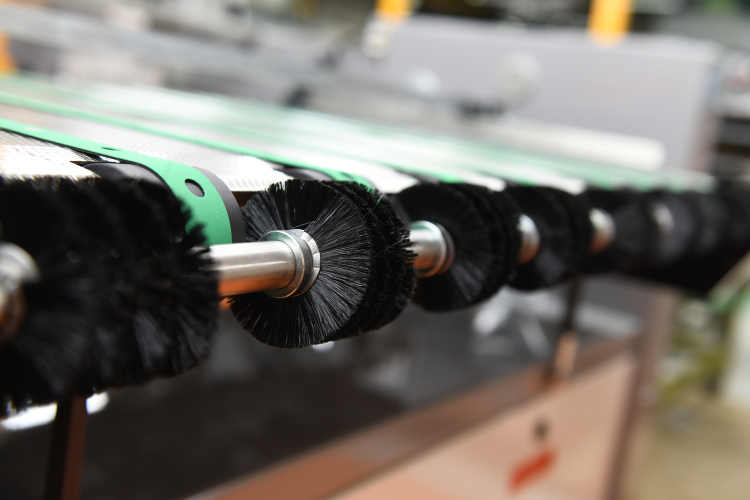 Another important feature of these stackers is the ability for continuous operation. A pneumatically operated support "gate" provides temporary sheet support while the stack below is unloaded, allowing for a large or small pile of printed substrate to be removed without interrupting the printing cycle.
All in all, Natgraph's Automatic Sheet Stackers are a valuable addition to any printing production line, offering increased efficiency and time-saving benefits. So, if you want to take your production to the next level, consider investing in one of these state-of-the-art stackers.
Natgraph's top 3 cost-saving retrofits
Have you seen our blog post about cost-saving retrofits? – If not, be sure to click the link below and take a look!