Our company supports a range of print applications within the automotive world and are proud to be trusted by leading Tier 1 & 2 suppliers in this most demanding market.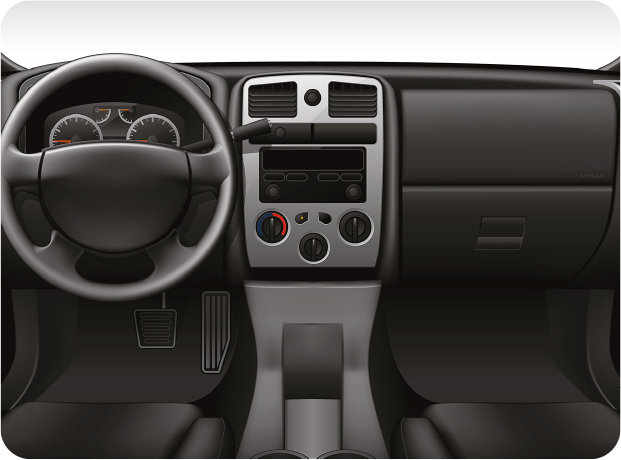 Natgraph have helped improve customers production output and reduce the cost of the drying operation for many years with our cutting-edge dryers which are meticulously engineered to deliver exceptional performance and efficiency, ensuring the highest quality drying for a wide range of automotive applications.
When it comes to precision drying, Natgraph stands at the forefront, offering state-of-the-art technology and innovative designs. Our company supports a range of print applications within the automotive world and are proud to be trusted by leading Tier 1 & 2 suppliers in this most demanding market.
Applications include (but not limited to): windshields, decorative panels, door trims, dials (speedometers), decals, sensors, and cylinder-head gaskets with adhesive seals.
Decorative Trim
In-Mould Decoration is the process of choice for the leading volume OEMS and the material choice is generally Aluminium or Coated Plastics which are processed by screen print or roller coating. In both instances drying is a critical step to delivering the decorative, contamination-free products the leading auto OEMs demand. The equipment specification will relate directly to material and ink/coating choices but Natgraph has the experience and expertise to support your process development.
Sensors
Our cars are becoming ever more feature-rich, luxurious, safe, intuitive and, in due course, automated. Much of this functionality is supported by industrial screen printing of functional inks. The drying experience dictates functionality, characterisation and fundamental performance so it is critical that precision, control, uniformity and repeatability are designed into the drying process. Many of these products relate to Occupant Safety Systems where there is absolutely no margin for error. For this reason the industry leaders choose Natgraph.
Decals
Just as Natgraph supports internal decorative features in the automotive world so we do for the outside of cars, motorcyles, and buses. These products include decals, badges and wheel caps and can be founded on a range of materials but are very often based on aluminium requiring high temperature drying of inks and coatings that will ensure resistance to UV, hydrocarbons and road salt amongst other environmental influences. Once again these outcomes are closely related to the drying experience and Natgraph is proven and trusted in this market segment.
With Natgraph's dryers for the automotive industry, precision drying is taken to the next level. Our commitment to innovation and quality ensures that your automotive components are dried to perfection, meeting the highest industry standards. Experience the difference of Natgraph's precision drying solutions and enhance the quality and performance of your automotive products today.

Natgraph has over 40 years of experience in providing drying and curing solutions.
We design and manufacture all aspects of our products in our vertically integrated Nottinghamshire factory and are routinely asked to build equipment with very specific features. This means that in addition to well established and proven layouts for numerous applications, we are also able to cater for the less conventional process.
If you would like further information about our products and services, please complete the form below and we will send a copy of our brochure to you.
Inside Natgraph's Factory
Take a look behind the scenes and see how our dryers are made