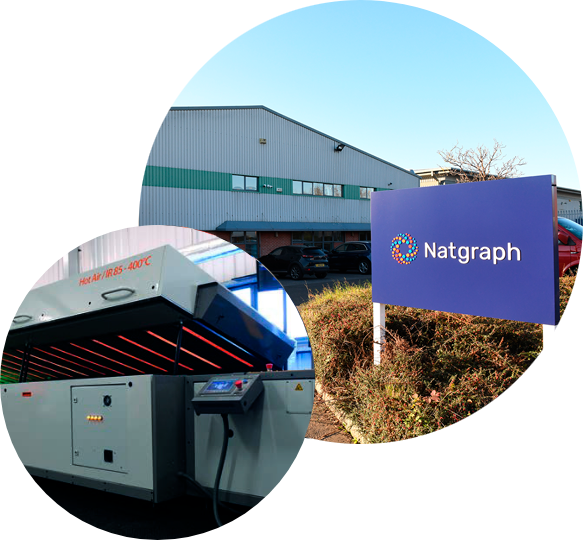 Natgraph answers the needs of the most demanding print applications in the world
Our markets often require tailored, high-performance solutions and so being vertically integrated enables us to be agile, responsive, and innovative to create bespoke projects, this is one of the reasons that we are the leading drying and curing manufacturer globally.

The first Natgraph Ancillary Machinery is produced.

In the late 80's, Air Force Dryers are introduced to the product range.

Natgraph moves to their current, 30,000 square feet premises.

Introduced PLC with HMI allowing us to qualify the process to FDA approval for the manufacture of biosensors.

Natgraph introduced energy-saving products to their range.

Natgraph becomes part of the Indutrade Group.

Natgraph was founded in 1979
 Since has established itself as a key player in the Industrial Printing market globally. The company is based in Nottingham, UK from where it exports close to 90% of factory output to customers in Europe, The Americas and Asia.

Part of the Indutrade Group
In 2019 Natgraph became part of the Indutrade Group. Established in 1978, Indutrade is a Swedish Industrial Investment Group that acquires niche, innovative manufacturing companies. It has great experience and strength, with more than 200 companies and 6,000 + employees across the group.
Our company boasts a talented team with great expertise, deep experience and limitless energy.
We are proud to conform to the following ISO accreditations to ensure our product and factory are compliant with the stringent environmental, safety and quality standards.
ISO 45001
   Occupational health & safety systems
ISO 14001
   Environmental management
ISO 9001 Quality management systems
We also hold the
Queen's Award
for
Enterprise: International Trade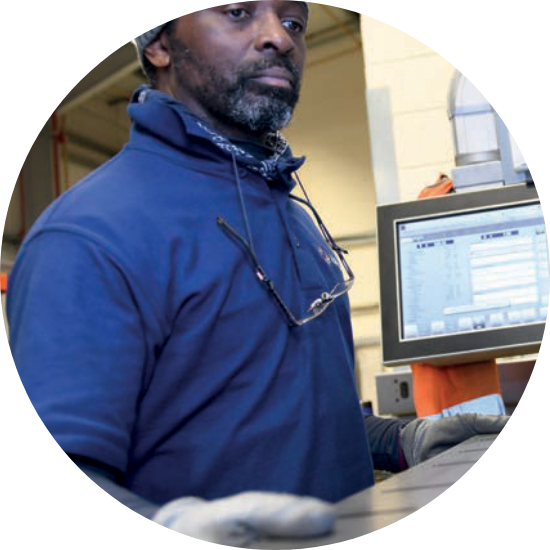 Today Natgraph answers the needs of the most demanding print applications in the world and as such are the drying and curing supplier of choice for the leading companies within the Automotive, Energy, Medical, Electronics, Security Print, Glass, Label, Textile Transfer and Print Finishing markets.
Our markets often require tailored, high-performance solutions and so our factory is designed for that very purpose. We are vertically integrated and convert sheet steel into precise, controllable and energy efficient electro-mechanical drying equipment. This approach enables us to be agile, responsive and innovative in our quest to support our customers with the best equipment available anywhere in the world.
We are proud of our close partnerships with leading companies in print that include Sakurai Graphic Corporation, Thieme GmbH and Inca Digital. These world-leading companies recognise the criticality of drying and curing for exceptional customer outcomes, and entrust Natgraph products to work seamlessly with their own.
Our business is fortunate to have a long-established network of distribution partners around the world. These companies are veterans of numerous projects so have excellent experience, product knowledge and the right relationships within our company to offer seamless customer experiences.
Andre Goodson
Managing Director
Warren Hatfield
- Financial Controller
Lee Charnock
Production Manager
Michelle Kennedy
HR & Internal Sales Manager
Hannah Vasey
Marketing Manager
George Atkinson
Regional Sales Manager for EMEA
Callam Guild
Sales Support Engineer
Lisa Johnson
Spare Parts & Service Co-ordinator
Natgraph has over 40 years of experience in providing drying and curing solutions.
We design and manufacture all aspects of our products in our vertically integrated Nottinghamshire factory and are routinely asked to build equipment with very specific features. This means that in addition to well established and proven layouts for numerous applications, we are also able to cater for the less conventional process.
If you would like further information about our products and services, please complete the form below and we will send a copy of our brochure to you.
Inside Natgraph's Factory
Take a look behind the scenes and see how our dryers are made